It's been hard to miss all the talk about Canine Prime recently.
Perhaps you've seen something online, or been recommended by your vet or a friend.
Canine Prime is an breakthrough dog health supplement, made by top British vet Dr. Michael Lazaris.
You see, demand for Canine Prime is skyrocketing – it's already helping.
Across the UK, dogs of all sizes, ages and breeds are living healthier and happier lives. Thanks to the 40 powerful superfoods in Canine Prime.
But don't just take our word for it…
We've received thousands of amazing stories from dog owners.
Read on to see how Canine Prime has helped their dogs in different ways.
Click on the area below which is most important for your dog…
1. Shining Skin And Coat
Canine Prime has hundreds of 5-Star reviews on Trustpilot. And most mention how the supplement gave their dogs incredibly soft skin and a shining coat…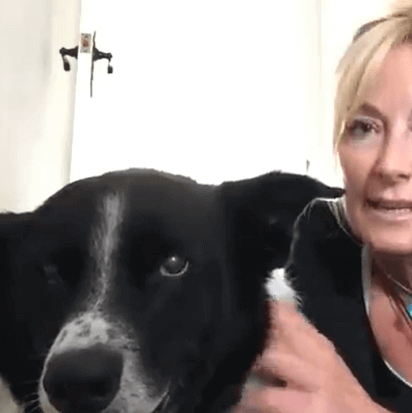 My Border Collie Harry, was rescued in February. He had dermatitis, ringworm, alopecia, dry scabby skin and red raw patches. After 5 weeks on Canine Prime Harry's coat actually gleams. And his hydrotherapist commented he has the softest and silkiest coat she's ever seen. Thank You.

Susie, 16 Sep 2020
Check out Tilly's STUNNING coat – transformed in just a few weeks.
Good nutrition is the secret to smooth skin and a silky coat.
And it's never too late to make your dog look even more adorable.
Thanks to the 40 rare superfoods blended in Canine Prime, it's never been easier.
2. Healthy Digestion
Canine Prime has worked wonders on dogs struggling with painful digestion, sloppy poops or eating grass…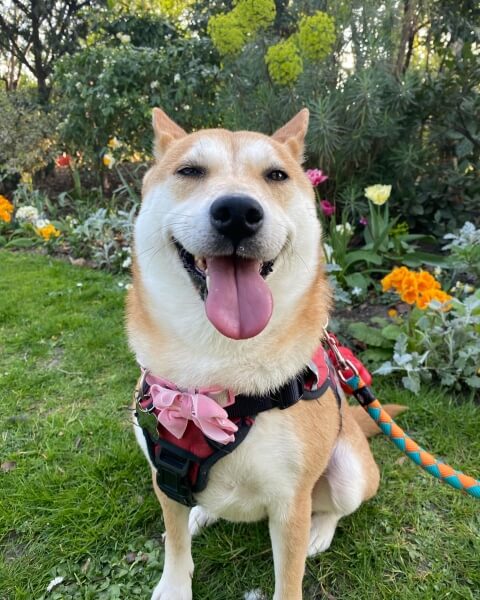 Got this for my dog and have been using it for about 2-3 weeks. Since using this powder her coat is softer and healthier than it has ever been, her poos are much healthier and solid and she is much more energetic and generally healthier and happier. You won't regret getting this for your dog!

Jem, 2 April 2022
Thanks to the powerful prebiotics, probiotics and digestive enzymes in Canine Prime.
Check out what it did to Poppy the Dachshund's "squeaky" tummy…
For dogs who suffer from painful digestion, Canine Prime could be a life-changing solution…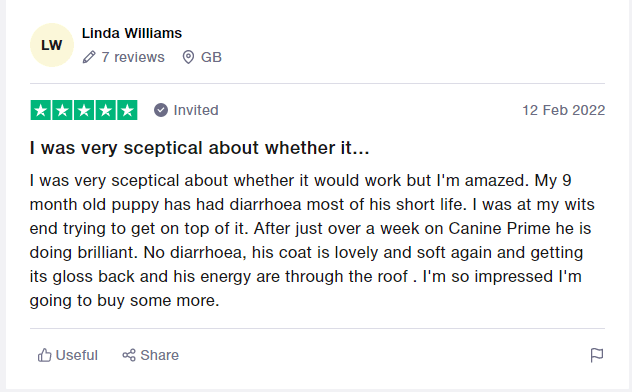 3. Smooth Joints
Hear from Virginia how Canine Prime "reversed" her dog's arthritis and more…
"I've never seen anything so immediate… It's obviously improved his joints. Now he can walk 7 miles a day!"
Sadly, 82% of UK dogs suffer from joint pain.
That's why Canine Prime is packed with Green Lipped Mussel.
A superfood from New Zealand containing rare anti-inflammatories. Which reduce canine arthritis by a remarkable 70%, according to recent studies.
Thanks to Canine Prime, we see thousands of Facebook comments like this…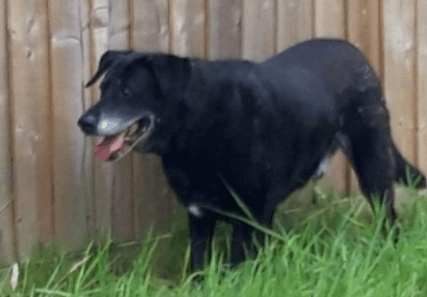 Sharon Thorn: This is my beautiful boy Jack, the love of my love. This product is a wonder powder. Even the vets are amazed with his back legs .He's full of arthritis in his back legs. When going for short walks, he can do steps now and trot around bless him. Thank you for this wonder powder…
4. Boundless Energy Levels
Thousands of reviews say Canine Prime gave their dogs a lasting BOOST of playful energy…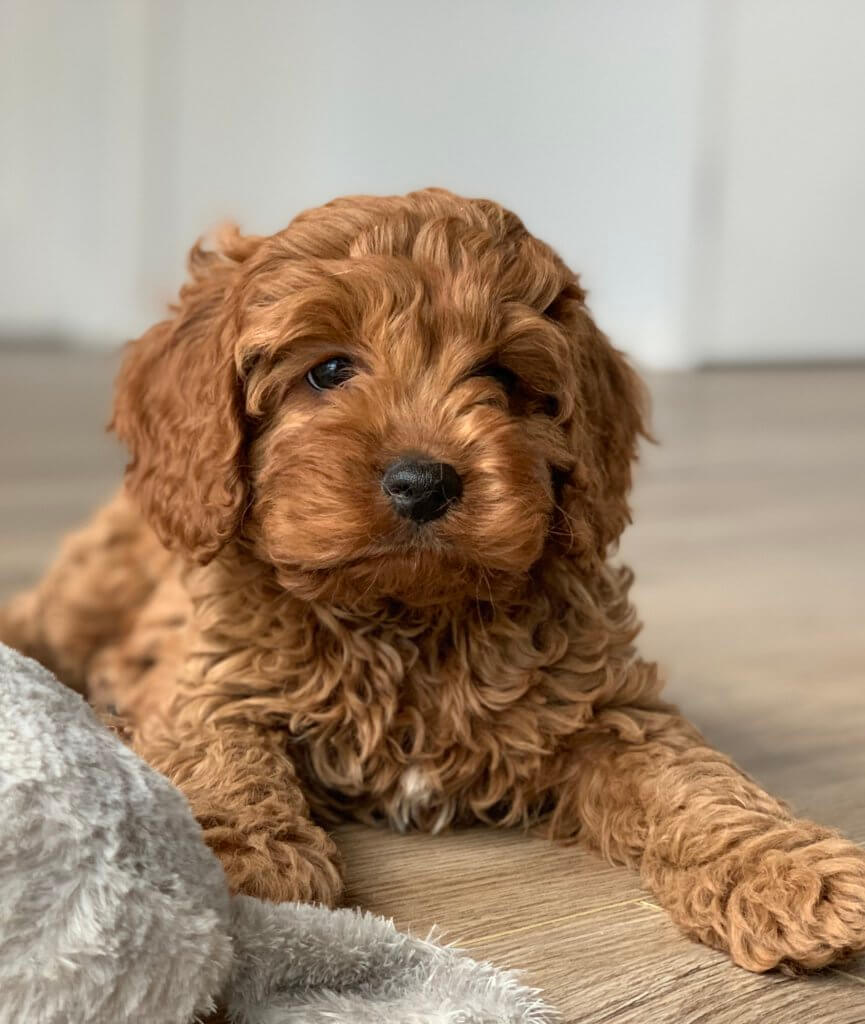 My Cavapoo used to be a very fussy eater. Since starting on Canine Prime last October she has not had one bout of sickness and is now a real foodie! I love seeing her so excited to eat. I've noticed she has more energy and is therefore more playful.

Anne-Marie, 27 March 2022
You see, this breakthrough formula contains 40 rare superfoods, bursting with natural compounds.
Helping your dog play happily all day long…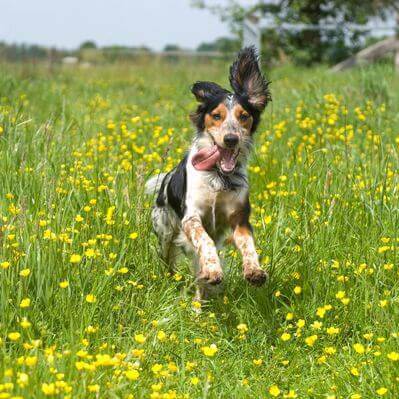 "This stuff is amazing, I have 2 dogs and after about 2 weeks of Canine Prime I noticed a big difference in their energy levels. One was particularly reserved but he's now more active and seems to have more confidence. Both r thriving on it so I will keep them on it, balancing things out it will work out cheaper than vets bills and medication they may have to go on as they get older. Prevention is better than cure in my book"

Susan, 20 Aug 2020
5. Strong Bones And Teeth
Canine Prime is packed with special nutrients to restore your dog's bones and teeth.
Meaning they can enjoy walking and playing to the fullest. Plus, you won't have to put up with bad breath.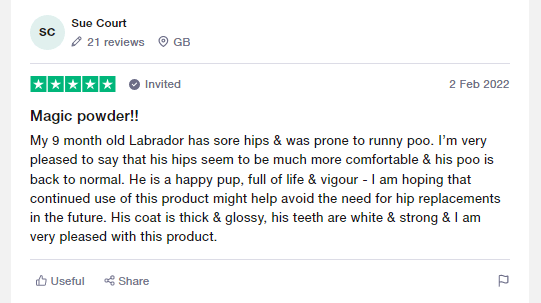 This powerful supplemented worked wonders for Harry the Border Collie. Who was cruelly neglected for 13 years…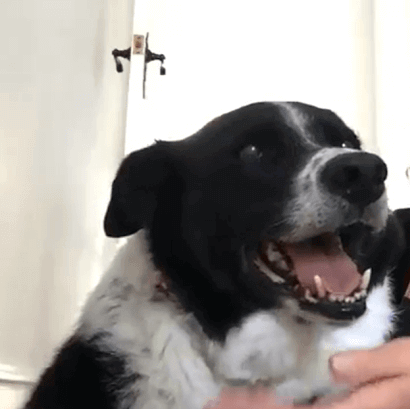 He had been kept in a filthy, tiny cramped space where he couldn't lay properly or stretch. His shoulders were twisted and his head was so tilted to the left that when he tried to walk, he fell over. Now he has more energy and less old age joint discomfort. We can finally have some adventures together.

Susie, 16 Sep 2020

Just look at him now. What an inspiring transformation…
In Conclusion…
These amazing stories remind us how important nutrition is for our dogs.
It's great to see how Dr. Michael's breakthrough supplement has helped thousands of UK dogs.
And who knows? Maybe it'll restore your dog's health and happiness too!
Click here to visit the Canine Prime webpage for more information